TCCU News
Become a part of the family here at Tri-Cities Credit Union and experience the difference for yourself!

Tri-Cities Credit Union is a unique financial institution. We are not-for-profit, member-owned, and democratically operated by those very same members. Unlike profit-driven financial institutions, we return our excess earnings to our members in the form of friendly service, low interest rates on loans, higher yields on savings and investment accounts, plus the low or no-fee services our members deserve as consumers.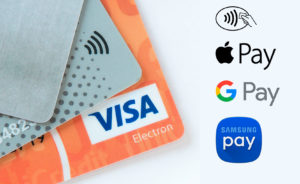 New For Members
You're at the checkout and realize that you left your wallet at home. No problem, you can now use your phone to pay by connecting
Read More »
Surcharge-free access to your money, almost anywhere
CO-OP's nearly 30,000 ATMs means you have more direct, surcharge-free* access to your money than most traditional bank customers do.